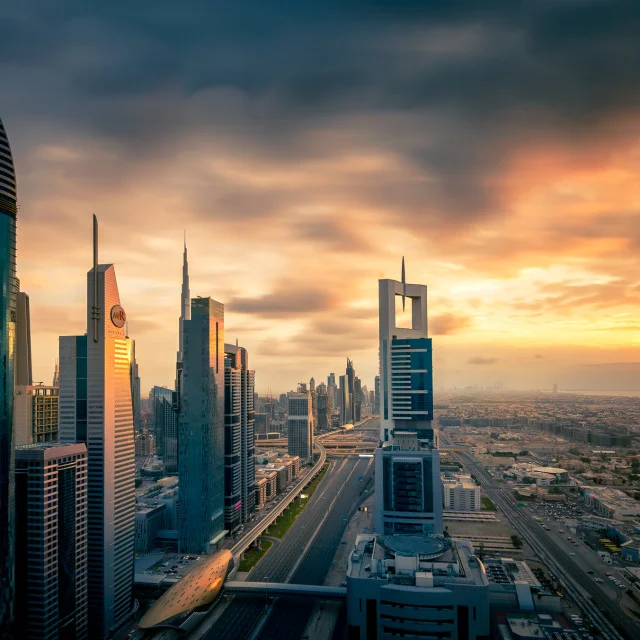 Why UAE
If you're looking for a high-yielding real estate investment with plenty of upside potential, the UAE is your destination. The UAE is home to some of the world's tallest skyscrapers and most luxurious hotels, and its real estate sector has been growing rapidly in recent years. 
Infact, the property market in the UAE is expected to grow by 10% annually over the next five years, according to JLL. Prices for homes are also on the rise, and in the first quarter of this year, it was estimated that average prices reached 805,000 AED.
One of the most popular destinations for both expats and locals due to its pleasant climate, expansive cultural heritage and booming economy, the UAE might just be your perfect investment option.
Why do so many think the UAE is the best place to live and invest? 
Well for starters, there is a stable economy and political environment. This means that it's a safe place for investors to put their money and a nice location for prospective immigrants to find work. As a result of its rapidly growing population and economy, there is a larger demand for housing; this may be good news and an opportunity for foreign investors looking to purchase property as real estate prices will carry more weight. 
Besides all of these benefits, investments are tax-free in the UAE with no capital gains on profit generated from selling property. Moreover, the UAE provides residents and visitors with scalable options that can suit anyone's personal expenses needs.
So, Why is the UAE So Successful?
The unbelievable success of the UAE can be explained by the huge number of world-class infrastructure projects, including airports and highways. The opening of these new buildings and a wide-range of options from residential, commercial and industrial, is leading to a boost to the economy and fuels the demand for property in the country.
So,if you're looking to invest in real estate, then the UAE is definitely worth considering.
Our experts and developers would love to contribute their expertise and insights and help you today.